Here are pics of even more Sweets'n'Treats!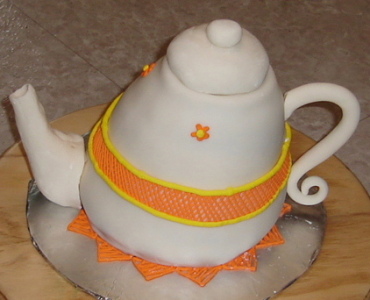 Teapot Birthday Cake
For a birthday celebrant that likes teapots. This is a 3 layer cake. The top layer is white chocolate cake filled with strawberry buttercream. The bottom two layers are gluten-free banana cake filled with cream cheese frosting. The "body" of the teapot is covered in fondant with orange and yellow royal icing decorations. The spout, lid and handle are gumpaste. The lid is removable and revealed a little birthday gift hidden underneath!